A friend of mine, a fellow Browns fan who is an entertainment writer for the Jacksonville Times, recently wrote the following article –
Certainly, determining the 'best of' anything is a dicey proposition to be subjected to much debate. It's based on opinion, maybe a survey to get a feel for what a group of people think, whatever. And at the end of the day you take a stand, then take the criticism as it comes and defend your choices.
Well here's my criticism. How in the hell do you not include The Who Live At Leeds?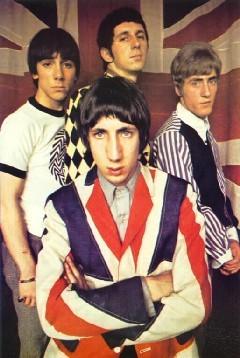 In my opinion, Leeds was the greatest rock band at their absolute prime kicking it out without accompaniment – it was just Keith, John, Roger & Pete leaving it all out there. They ripped though their hits (at the time) of Magic Bus, Substitute, My Generation, along with insane covers of Young Man Blues and Summertime Blues. And for good measure, after an intermission they came back and did a 45-minute rendition of Tommy. With no orchestral backup. Four men with their instruments, period.
Being a child of rock, I was influenced heavily by whatever the flavor du jour was in the genre. At one time I thought Blue Oyster Cult was the shit. There was my brief infatuation with Cheap Trick until I realized that their so-called 'talent' was, indeed, a cheap trick. The classic bands like Led Zeppelin & The Rolling Stones certainly left huge indentations into my consciousness. The Beatles deserved their place in immortality. As I morphed into an adult, I concluded that Zeppelin was the best rock band ever. Many of my contemporaries agreed.
My brother, who was/is a musician, would shake his head at me. He'd tell me to research Zep's music and see where it came from – it was a rehash – or straight out pilfering – of the black man's blues. Boogie With Stu ripped off Ooh My Head by Ritchie Valens. Not much of what Led Zep was original. He then would tell me, you want original? Try The Who.
The Who was part of the second wave of the British Invasion. After The Beatles and Stones came over, The Who came over with The Kinks and Dave Clark Five in the mid-60s. They did their share of pop-tinged music to garner airplay, but there was this depth and attitude…not to mention a propensity to destroy their instruments on-stage. They were punks before there was punk.
For that matter, they were trendsetters in virtually everything they did. They had the audacity to merge the words 'Rock' and 'Opera' together by giving us Tommy and later, Quadrophenia. Synthesizers? Listen to Who's Next – perhaps the greatest rock album of all time. Right out of the gate we get synth'd with the opening to Baba O'Reilly. Staying with that album, name me a better line than 'If I swallow anything evil, put your fingers down my throat' from Behind Blue Eyes. Other just fantastic cuts like Getting In Tune and Song Is Over enrich the 48-minute experience before they coda the album with the anthemic Won't Get Fooled Again, which weaved in the synthesizers, a Keith Moon drum solo, Pete's scissor kicks and bunny hops and Roger's microphone spinning into a nine-minute climactic cacophony of cynical rebellion. I will always smile and grin at the change all around before I get on my knees and pray that we won't get fooled again.
They showed their longevity by pumping out music that demanded your attention. One of my favorites is a somewhat obscure mid-70's song off The Who By Numbers titled Slip Kid, which featured the following lyrics -
Keep away old man, you won't fool me
You and your history won't rule me
You might have been a fighter, but admit you failed
I'm not affected by your blackmail
You won't blackmail me
Right before Keith's death in 1978 they put out Who Are You, and with that album, their immortality was solidified. My fave cut off that disc is Trick Of The Light, which describes a young man's affection with a prostitute – 'Did a shadow of emotion cross your face or was it just another trick of the light?'
After Keith's death they soldiered on, staying relevant with songs like Eminence Front in the early 80's, but they lost their heart and soul without Keith. They got a new drummer in Kenney Jones, who was very good, but he was no Keith Moon.
What made The Who so great? Well, it goes back to Keith. They were an 'inside-out' band. Most bands had the drummer keep the beat, as a person whose duties were nothing more than making sure the rest of the members had a metronome to synch to. Not The Who. Keith Moon didn't keep a beat – that was John Entwistle's job as bassist. Keith played 'Lead Drums' – listen to The Who's songs and pay attention to that machine-gun splatter into background, and sometimes in the foreground, of Keith's drumming. He was all over the place, yet always right there. No other band had this dynamic, which made The Who unique.
Pete didn't so much 'play' a guitar as he attacked it. He played angry, and the object of his derision seemed to be that instrument slung around his neck. He treated guitars like an abusive husband treated a cowering, frightened wife. – 'Do what I say bitch or you're gonna get it' – and she ended up 'getting it' anyway as the guitar, after its job was done, would get rewarded by having its neck impaled into a Marshall amp. Pete was saying 'you are here to do my bidding and when I am done so are you.'
And Roger. Name me a better voice in rock.
The Who was a collection of extremely talented; one of a kind musicians that, when put together quintupled the sum of their parts. They were one of a kind innovators, who weren't 'one of' the best bands in rock.
They were the best. Ever.